ONCE UPON A TIME AUTHÔT …
---
Authôt is the automatic Speech to Text transcription and the subtitling specialist.
The two founders, Olivier Fraysse and Stephane Rabant, met in the preparatory class of the ISEP, short for "Institut supérieur d'électronique de Paris", is a French Grande école located in Paris.
It specializes in electronics, telecommunication and computer science.
The Authôt project started during a business creation module. The first reflection focused on the transcription of theatre teacher's remarks to speed up his students' learning. The goal was to reduce errors during scene rehearsals. One of the main reasons for this is a bad note-taking of teacher's comments.
When they finished their studies, Olivier and Stephane joined the Arts et Métiers incubator in Paris and created Authôt in 2012: the first French online application for automatic Speech to Text transcription!
WHY "AUTHÔT"?
---
Thôt (french spelling), is the Egyptian God of scribes and knowledge transmission, inventor of writing and language.
The founders decided to AUtomatize him, using Automatic Speech Recognition. The ibis on the logo is one of the representations of this God.
OUR VALUES
---
We prioritise trusting relationships and provide data confidentiality
Our commitment: to increase your productivity, lower your costs and manage your deadlines
We listen to your needs and adapt to your projects
The efficiency of the Authôt team means we're always on top!
OUR TEAM
---
SALES DEPARTMENT
Olivier Fraysse
CO-FOUNDER & CEO
Zoé Salaün
HEAD OF SALES
& MARKETING
Giovanni Morin
ASSOCIATE
& SALES MANAGER
Noëmie Vodarzac
SALES
TECHNICAL DEPARTMENT
Stéphane Rabant
CO-FOUNDER & CTO
Florian Clément
IT MANAGER
Lori Benzemra
WEB DEVELOPER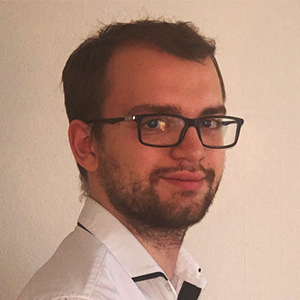 Thomas Robveille
WEB DEVELOPER
MARKETING DEPARTMENT
Mauranne Lahon
SOCIAL MEDIA
& COMMUNITY MANAGER
R&D DEPARTMENT
Sébastien Ferreira
R&D MANAGER
R&D DEPARTMENT
Manon Simonnet
CHIEF OPERATING MANAGER
Sébastien Barron
SENIOR PROJECT MANAGER
Prescillia Paque
RECRUITMENT MANAGER
Adele Huxley
PROJECT MANAGER
Julie Boissy
PROJECT MANAGER
Amandine Jacobi
PROJECT MANAGER
You wish to join us? Let's go!