Artificial intelligence and sign language translation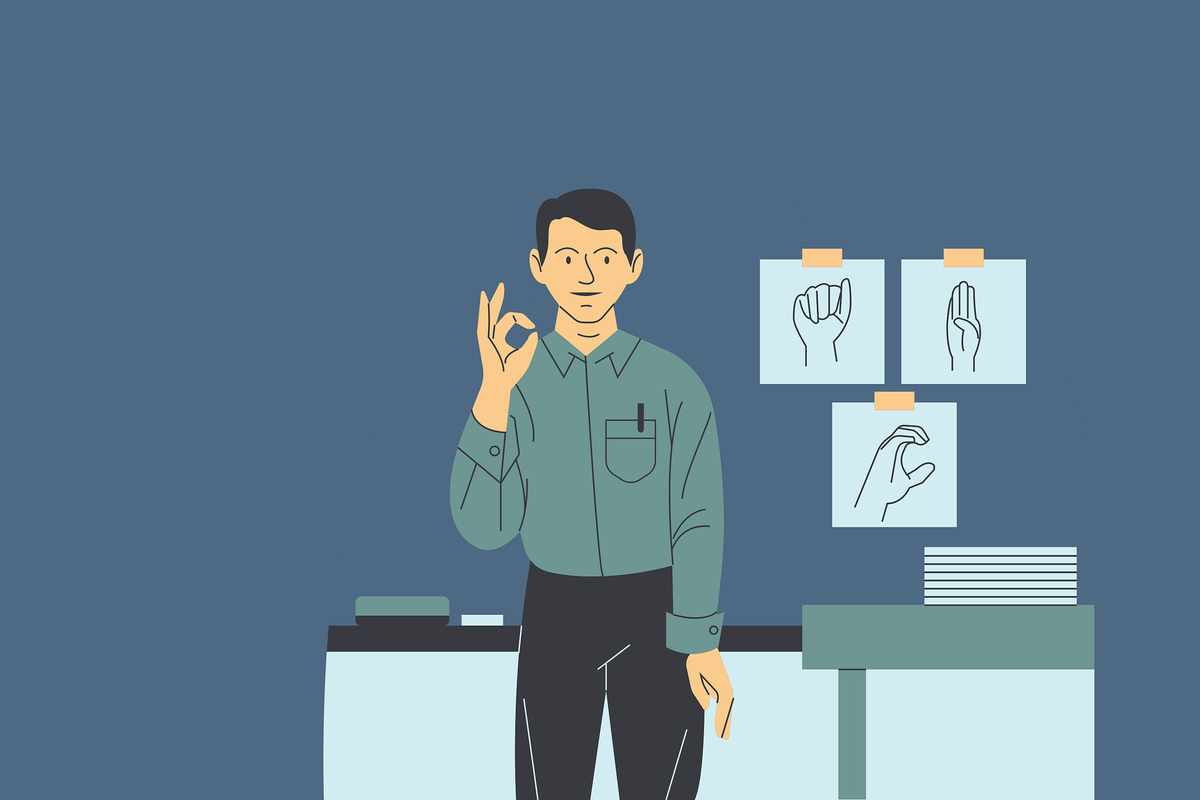 Artificial intelligence is making great strides in machine translation. In fact, the influence of AI in automatic speech recognition is undeniable. So, after having presented to you how artificial intelligence is used to translate manga and comic books, we are going to talk about sign language. In fact, AI has recently started translating sign language into text… In concrete terms, this means that artificial intelligence has made so much progress that it is now capable of recognising and translating very specific gestures and bridging the gap between the hearing and the hearing-impaired. Ready to learn more about this major advance in accessibility? Here we go!
Sign
language
in
a
few
words  
To begin with, let's present the specificities of sign language… Technically, there are several of them… According to Wikipedia, sign languages are « gestural languages that deaf people have developed to communicate ». A sign language provides all the functions of a spoken language. Thus, each country has its own sign language. In France, it is LSF – the French sign language.   And as Surdi.info points out, sign language is a living, complex language that is constantly evolving…! As such, it « allows the transmission of knowledge […], intimately linked to visual perception since this language responds to a visual and not an auditory logic ».  
In concrete terms, sign language is not a universal language since its vocabulary and lexical fields differ from one country to another. However, as the mechanics and grammar are similar, exchanges between signers – people who speak sign language – from other countries are possible.  

Artificial
intelligence
and
sign
language
translation  
That said, how can we make the link between artificial intelligence and sign language translation?  
A news item from the inspiring website Creapills is making a lot of noise…! Indeed, we are now witnessing a major advance in accessibility. An Indian student has created an artificial intelligence capable of translating sign language gestures into words… As this media outlet states, this « 20-year-old student has decided to help democratise the use and learning of sign language through technology ». Today in 2022, Priyanjali Gupta has been working for more than a year on the design of an AI capable of translating the specific gestures of American Sign Language (AmeSLan or ASL). This student from the Vellore Institute of Technology in India wanted to use her skills for a good cause.  
She used the web and social networks to show her progress in this field. In early February 2022, Priyanjali shared a video demonstration on LinkedIn. In this demo video, we can see the young woman using her artificial intelligence-based programme. When she signs, the tool she designed surrounds the sign with a rectangle and translates it into text. The reliability rate of the « translation » is also indicated above. In addition, she has also shared her work on the Github platform. For the moment, this AI is in development, it is only able to translate a few words. Nevertheless, the first results are clearly promising…!  
As a result, in less than 2 weeks, its video has been viewed by more than 1 million people and it has been widely shared by dozens of media and internet users around the world! This initiative is reminiscent of the innovation of Roy Allela, a young Kenyan. He designed gloves that can convert sign language not into text but into audio.  
Developing
AI
to
translate
sign
language  
In terms of operation, this use of AI to translate sign language is still relatively experimental.  
Indeed, as idboox.com points out, the « young girl developed her model using API Tensorflow, a tool that recognises objects, which she tweaked a bit to achieve her goals ». At the time of writing, her algorithm detects and translates a few words into American Sign Language in real time. The tool uses the webcam and automatically recognises the gesture made by a person, before transcribing it into writing. At this stage, detecting and recognising even simple words like « yes », « no », « please », or « I love you » is clearly a great achievement!  
Priyanjali Gupta rightly said recently: « In my opinion, researchers and developers are doing their best to find a solution that can be implemented. However, the first step would be to standardize sign languages […] to try to bridge the communication gap.  
Indeed, if it takes a whole year for a few words in a single sign language, the task looks quite complex…! Artificial intelligence and new technologies are clearly helping to translate living and sign languages, but it clearly takes time and human support.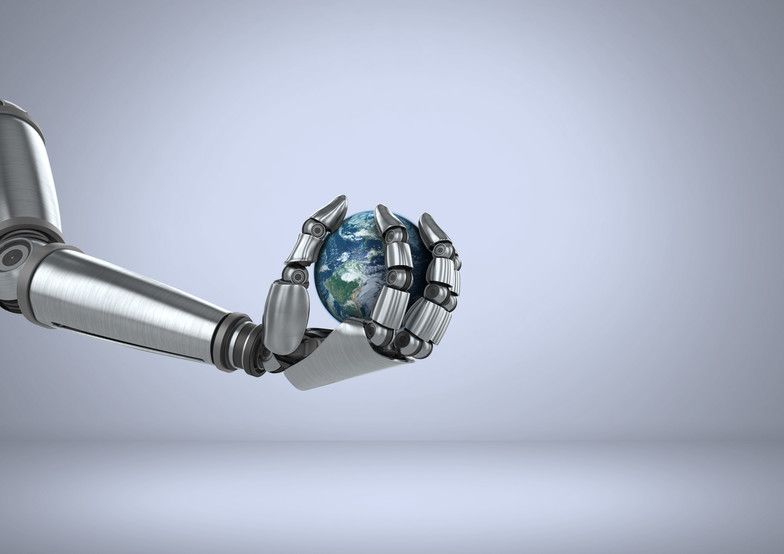 Authentication,
translation
and
digital
accessibility  
In the end, we must not forget that being an interpreter, a translator – in sign language and/or in a classical language – is a whole profession! Moreover, even with AI, it requires large databases and machine learning. For our part, at Authôt, we are specialists in transcription, subtitling and translation – live or not. On our platform we offer combinations of more than a hundred different languages and we are still far from having completed all our developments in this area! We fully understand the complexity and are contributing to digital accessibility at our level.  
We hope you enjoy this article about the advances in artificial intelligence and sign language translation. This student is clearly paving the way for the gradual translation of sign language using AI. At Authôt, we know that translation must be complemented by human intelligence and takes time to be reliable. Don't hesitate to benefit from our expertise by contacting us now!
Authôt. You speak. We write.